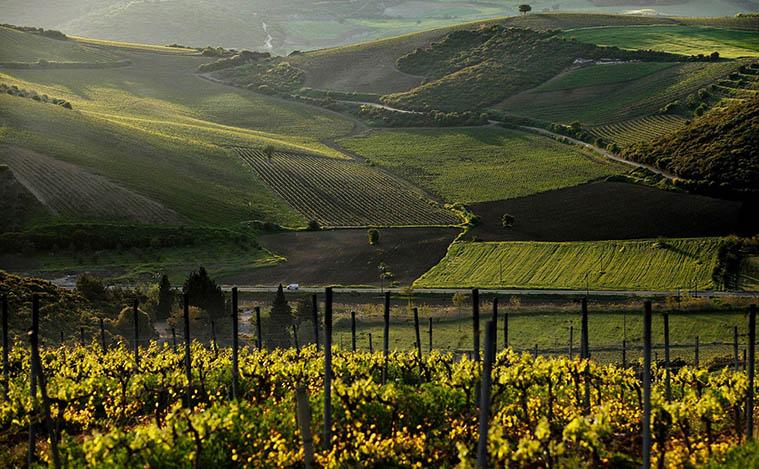 Nemea
Capital city of Agiorgitiko wine in the twenty-first century
If you disconnect Greece, in the end you will see that you are left with an olive tree, a vineyard and a boat. Means; with so many others you rebuild it ''
Odysseus Elytis
Nemea The largest single wine region in the Balkans, with
30,000 acres of vineyards and 30 wineries Produces about 30% of the total OPAP wine production of our country.
The main vinifiable variety that is cultivated is Agiorgitiko or Mavro which gives the wine of Designation of Origin of Superior Quality (OPAP) Nemea.
The variety "Agiorgitiko", one of the richest in Greek varieties, in its "natural" environment, the area of ​​Nemea, where the legend meets the history and tradition the "discoveries" of restless winemakers.
This is the reality of our beloved homeland.
The people of the local government and the local communities, must highlight at the beginning of this historical cycle the demands of aesthetics, quality of life, environment, landscape, products.
To open the speech market in all rural municipal districts and to talk to the residents about the rural economy, the rural economy, agritourism, local gastronomy, local, typical products.
To talk about the future of the new agri-food model of development, sustainability and economic autonomy in our municipality.
To promote the farmer farmer, who is not limited to agricultural and farming activities, but manages an integrated ecosystem.
We are at the beginning of a new historical cycle, a new historical goal for the local communities, the autonomous local economy.
Papantoniou Dinos
Back